More reviews, video testimonials, and transformation videos than any other trainer around!
Prove us wrong, and we will offer our services for FREE!
We Serve
Sacramento
Elk Grove
Folsom
Roseville
Vacaville
Sacramento
Stockton
Yuba City
Placerville
Dog Obedience Training Results That Last!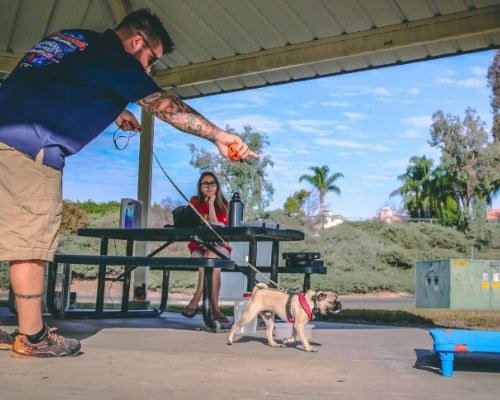 We're globally recognized for our credible obedience training resulting in dogs following commands, outside with distractions even off leash!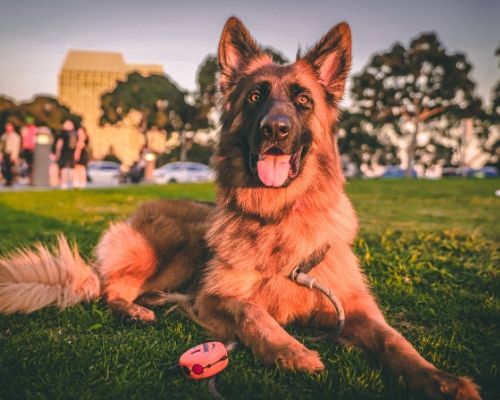 WARNING!! If you're not careful, you'll get stuck for days watching our thousands of Amazing Before & After Videos!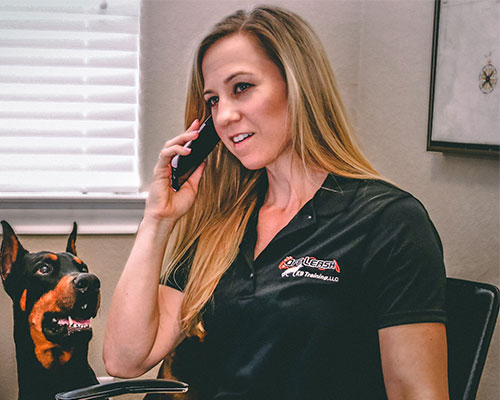 Is Off Leash K9 Training right for you and your dog? The only way to find out is to ask! Get a FREE Phone Consult Today!


Off Leash K9 Training of Sacramento
We Service all of the

Sacramento

Areas
Off Leash K9 Training of Sacramento is part of the highest-rated dog training business in the United States! With over 130 locations nation-wide, we are the fastest growing dog training company in the world. That being said, we're proud to bring it to the Sacramento area! We offer several different packages in order to give clients the opportunity to decide what program best fits their lifestyle.
We specialized in private one on one training sessions, 14 to 21 day board and train programs, and teaching dog owners to understand why their dogs do the things they do. This helps create a strong bond between the owner and dog – and without the restriction of a leash. We believe that most of all dogs can be trained to have amazing obedience regardless of breed, size, shape, or age!
Our trainers have all been handpicked by Tom, the owner, all have a passion for dog training, all have extensive experience in dog training are all very well versed in remote collar training.
We guarantee Obedience, Outside, and with Distractions even off leash by the end of our program! Your dog will be trained to have the same level of obedience as most police/military working dogs.
Working mainly with household pets, we are able to offer you and your pet an exceptional level of obedience, which allows you to bring them anywhere and everywhere with you, hassle-free. What we enjoy most is seeing dogs that have spent their whole life on a leash, now being able to be free outside even with distractions without the use of a leash! We thrive off of seeing the joy in both the dogs' and the owners' faces when they have mastered a new command without the restriction of a leash.
Watch Tom explain why we are considered the best in California
ready to Contact a certified Off-leash trainer?
as a Sacramento dog owner...
Many of us long for adventure, to be outside and enjoy the beautiful California weather, amazing scenery, great restaurants and the list goes on. Imagine being able to do all of that, and with your 4 legged companion! One thing we hear far to often when customers call us is how much of a hustle it is for them to take their dogs outside with them on daily errands, outings, and adventures.
Now, take a moment to imagine being able to take your dog with you to sip a latte on the local coffee shop patio while "Fido" holds a down by your feet, or to walk the outdoor shopping mall with "Fido" heeling by your side the entire time or to take him/her on a hike and have full reliability of "Fido" even OFF leash! To good to be true?
ABSOLUTELY NOT! We can make it happen!
our dog training packages
ALL DOGS - ALL AGES - ALL ISSUES
Puppy Consultation
Puppy consultations are geared to set your puppy up for success with our obedience program. We cover crate and potty training, people socialization, noise and object conditioning, and much more! ​
Basic Obedience
4 Private Training sessions where we teach you, how to train your pup to be just as awesome as the pups you see in all of our transformation videos!
Basic & Advanced Obedience
8 Private Lessons including the Basic Obedience curriculum plus Advanced Commands and/or Distraction Training.
14-Day ON-Leash Board & Train
14 day "Training Camp" teaching Loose Leash Obedience is 100% Guaranteed!
14-Day OFF-Leash Board & Train
14-day "Training Camps" teaching Advanced Off-Leash Obedience is 100% Guaranteed
21-Day "Top Dog" Program
This 3-week Board & Train program delivers High Level Obedience in all settings.
Hundreds of

5-Star Reviews
"Seriously, so happy with everything and if you are considering it, you will NOT regret it!"
Kayleigh K
Verified Facebook Review
"OMG what a change! No pulling, jumping. nothing! Totally a miracle and worth every penny!"
Tammy F.
Verified Facebook Review
" I got daily updates with what they did and worked on along with pictures and videos."
Erica F.
Verified Facebook Review